CAREERS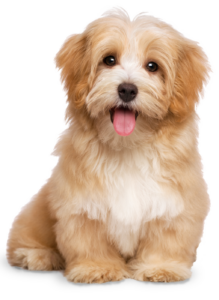 We inspire vets
to improve the life of animals
---

Inventory Controller – Stratford, ON
Eickemeyer Veterinary Technology for Life is a growing supply company in the Veterinary Industry. We supply a vast array of products to Veterinary offices to help them offer the best standard of care for their patients. We are currently looking for a meticulous inventory controller to join our team.
To ensure success as an inventory controller, you should be highly organized and have detailed knowledge of supply chain management software and practices. A top-notch inventory controller can forecast inventory requirements accurately and possess excellent logistical abilities.
Responsibilities
Developing and implementing inventory control systems and practices.
Monitoring inventory levels and replenishing stock as needed.
Liaising and negotiating with vendors and suppliers to ensure the quality of stock purchases.
Coordinating the logistics of purchase orders, stock transfers, deliveries, tagging, and processing.
Forecasting supply and demand requirements to ensure stock availability.
Tracking inbound and outbound orders to prevent overstocking and out-of-stock (OOS).
Analyzing and reviewing supply chain data to identify and resolve issues.
Generating purchase and pricing reports, supply chain analysis, and inventory management systems.
Performing regular stock checks and reporting any issues to management.
Maintaining and updating records of purchase orders, pricing reports, and inventory records.
Receive and process orders.
Properly pick and pack items to be shipped according to company standards to ensure they arrive in excellent condition.
Provide management with an accurate representation of all goods shipped and received.
Organize and sort items in the Warehouse according to company standards.
Support a daily and monthly cycle count to ensure consistent and accurate inventory information.
Implement a new barcode system with Odoo for all inventory.
Execute special projects as assigned by management.
Qualifications
A minimum of 2 years experience warehousing, logistics, or similar.
Computer knowledge is essential, working with Excel, QuickBooks and Odoo will be required
High school diploma or general education degree (GED) required
Ability to lift up to 50 pounds
Experience working in a fast-paced environment while maintaining attention to detail
Must be able to work in a team environment
Ability to problem solve quickly and prioritize daily tasks according to their importance
Exceptional collaboration and negotiation abilities.
Excellent organizational skills, record keeping, ability to prioritize, and comfortable working independently
Exceptional oral and written communication skills, including strong spelling, grammar, and punctuation
Must be committed to providing outstanding customer service and demonstrate strong interpersonal skills
Position Details
Full-Time
No weekends or evenings
RRSP Contributions or Health Benefits
If you would like to grow your career by working at Eickemeyer please submit your cover letter and resume by email to c.rose@eickemeyer.com