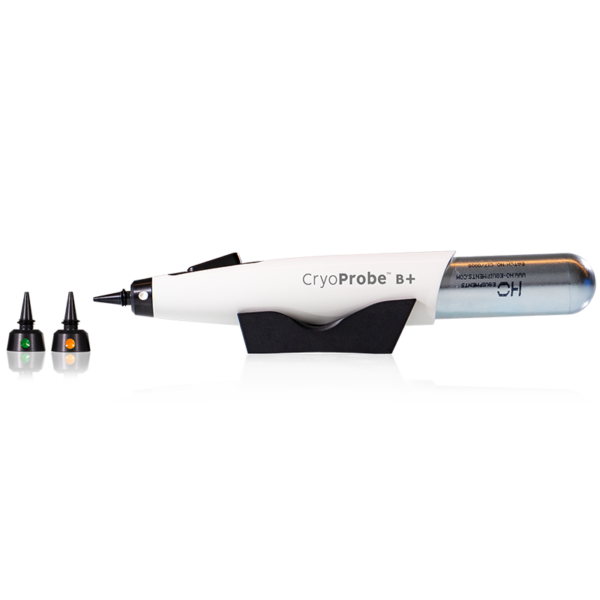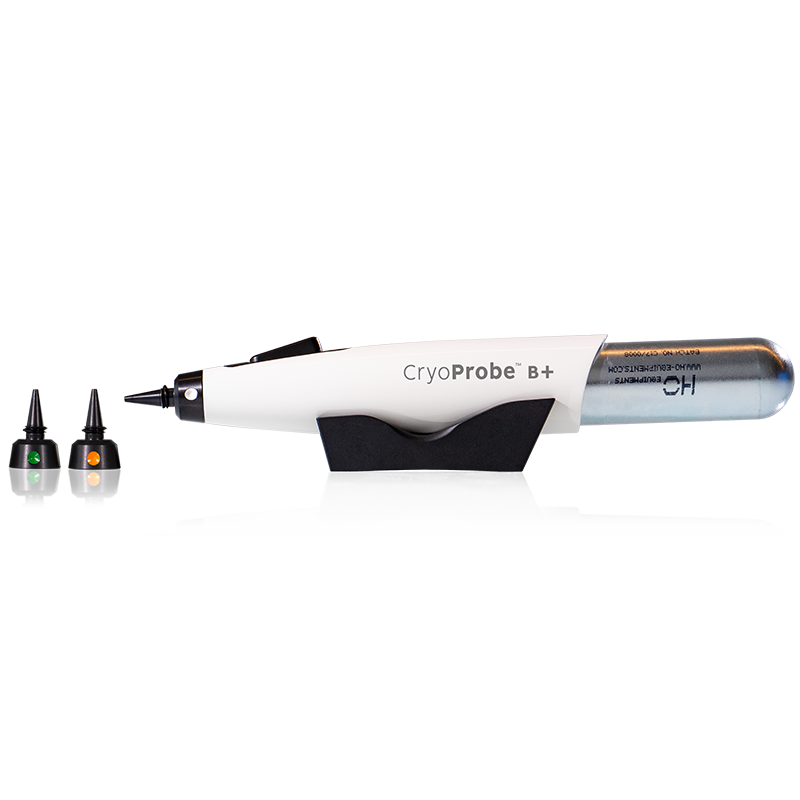 Login for Pricing
CryoProbe B+ Starter Kit
CryoProbe B is the latest innovation to bring cryosurgery to your practice. The B model is designed to take our biggest N2O cartridges, 23.5g, making it ideal for treating larger or deeper lesions and for less frequent use.
-Effective, no-anesthetic removal of small or large benign lesions in just a few seconds
-Fast patient recovery
-Microfine jet for precise control and allowing for safe use on delicate skin or near the eyes
-Nitrous Oxide at high pressure (50-55 bars) and ultralow temperature (-89C/-128F) for effective cell destruction but leaving the surrounding skin unaffected
-Efficient, practical and cost-effective
Includes: Orange/red 1-4mm applicator, White/red 2-6mm applicator, Green/red 4-8mm applicator, carrying case and forceps, a five-year warranty (two on applicators).
Login