Benefits of Velfast Collars
News

Velfast Collars and Low-Stress Handling
Veterinary professionals who emphasize the importance of Low-Stress handling techniques can make the veterinary practice a positive place to visit for both owners and their pets. 
Practicing Low-Stress handling techniques with patient restraint will enhance efficiency, increase compassion awareness, increase client retention, and vastly improve the quality of dog, cat, and rabbit patient care. The Velfast Collar is a beneficial restraint product with a soft and silent peripheral neoprene edge that absorbs noise and is simple to adjust using the Velcro. With Velfast Collars, veterinary professionals can create calmer environments with their patients, reducing the risks posed to patients and human handlers.
A less stressful environment for veterinary patients is ideal for all involved and should be top of mind in each situation within the veterinary practice.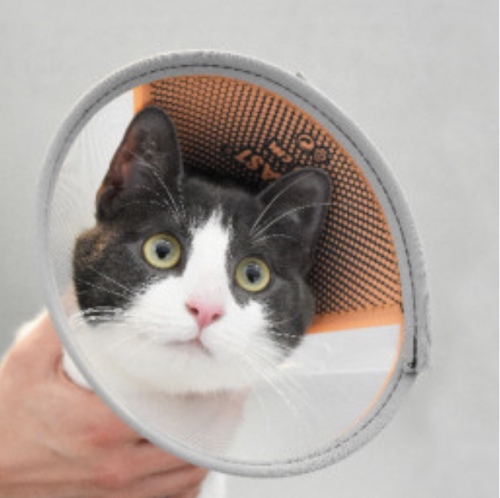 Velfast Collars and Wound Healing 
Uninterrupted wound healing is critical for tissue repair when a patient is recovering from surgical procedures, injuries, or other skin irritations. The Velfast Collars are an excellent tool to aid in continuous tissue healing while providing comfort for the patient. The transparent outer neoprene edging of these collars absorbs impacts and noise, while the anti-irritating engraving and reinforced lining provide a soft secure fit.
The Velfast collars can be utilized for post-procedure recovery collars to ensure patients are not interfering with the procedure site while recovering.
These animal collars come in a variety of colours based on patient size ensuring a secure comfortable fit to prevent itching, scratching, licking, and biting of surgical sites and wounds to improve tissue healing.
Velfast Collars Are Easy to Use 
Compared to other E-Collar (Elizabethan collar) types of pet cones, Velfast collars do not require lengthy manipulation to assemble. These pet collars have a loose strip adjustment tab for fast adaptation. Simply choose the appropriate size for the dog, cat, or rabbit patient, and place the collar under the patient's head with the words inside and face up away from the table or working surface. Gently wrap the Velfast collar around the patient's neck and press the Velcro edges together. Be sure there is enough space to comfortably pass your index finger between the collar and the patient's neck. Adjustments can be made either prior to or after placing the collar depending on the patient's neck circumference.
The simple tear-resistant Velcro is durable and easy to attach with no fuss. The Velfast Collar offers more comfort for the patient and faster adaptation to wearing an Elizabethan-style collar.
Our Velfast collar is available two pack of seven different size variety packs: 7.5 cm (about 2.95 in)-30 cm (about 11.81 in), 14 collars in total. Individual sizes are available in packs of twelve Velfast collars as well: 7.5cm, 10cm, 12.5cm, 15cm, 20cm, 25cm and 30cm.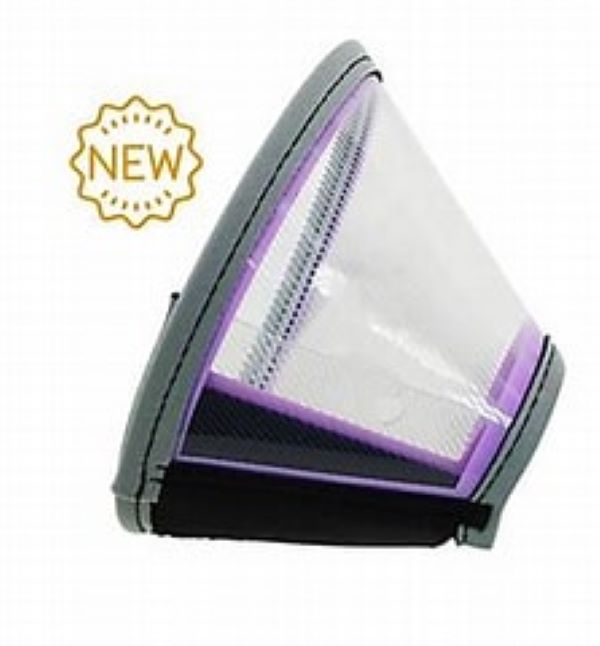 Eickemeyer Canada - Your Reliable Vet Supply Partner for Veterinary Equipment and Supplies
For over 50 years EICKEMEYER® have become experts not just in the science of veterinary medicine, but also in how to build and grow a successful practice. We have always sought to supply the finest instruments and vet equipment available, carefully sourcing the best and most practical veterinary products from all around the world. And where we can't find a product which meets our exacting quality and value criteria, we design and make our own.