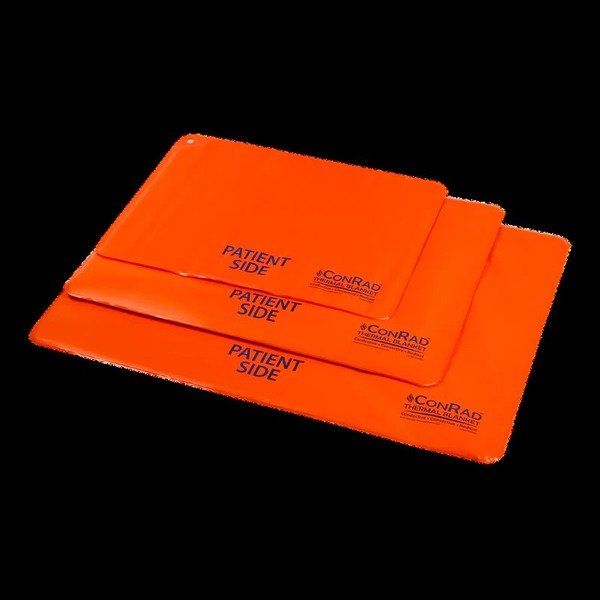 Login for Pricing
ConRad Thermal Blanket Set
The ConRad thermal blanket is designed for surgical and dental procedures, endoscopy,
post-op recovery and X-Ray & CT imaging.
This is a clinically proven effective solution to patient heat loss. This set includes 3 General Use ConRad Thermal Blankets:
● 1 Small (20" x 28")
● 1 Medium (24" x 34")
● 1 Large (28' x 41")
Acts as a barrier to all 3 mechanisms of Heat Loss:
● Conductive
● Convective
● Radiant
Product Features:
● Maintain normothermia in surgical, dental, endoscopic, and imaging (X-ray, CT)
procedures
● Shorter anesthesia recovery times
● Adjunct to active warming
● Simple to use
● Available in Medium and Large sizes
● Tested for thermal resistance to be equivalent to an Extreme Cold Weather Polar Suit
This price includes direct shipping to your door.
Check out our blogs:
Warm Up to Hypothermia Prevention
Login