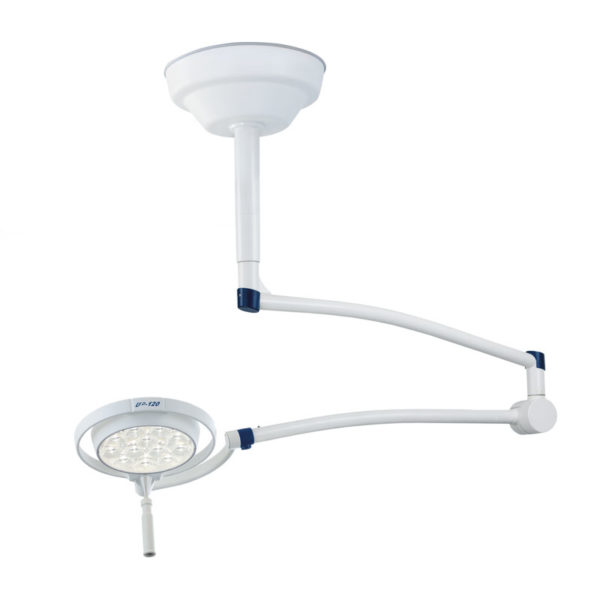 Login for Pricing
Dr. Mach 120F LED – Ceiling mounted light
Dr. Mach from Germany has been setting the standards in medical illumination technology for decades. The new generation of lights with LED technology continues this tradition and supports veterinary professionals with superior technology and design. The biggest advantages of LED technology is a guaranteed minimum life-span of 60,000 hours, its energy efficiency and almost non-existent heat production.
Features:
– 50,000 lux at 1 meter distance
– Colour Rendering Index 95
– Electric dimmer, 50 to 100%
– Focusable Light field size: 14 – 25cm at 1 meter distance
– Light head: 29 cm Dia
– Number of LEDs: 12
– Power consumption: 18 W
*Not included in free shipping.
Login