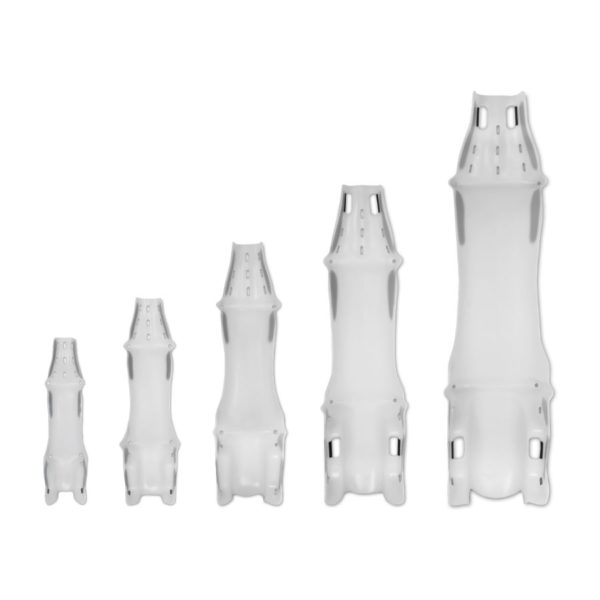 Login for Pricing
Eickemeyer Pawsitioners
The Pawsitioner is designed to secure patients for surgery and hands-free diagnostic imaging greatly increasing staff safety during radiography. It eliminates the need for tie-downs and makes it easy to clip and scrub patients in the prep room then transport them to surgery without having to re-position. This makes for safer transport of the anesthetized patient, saves time and keeps prepped areas sterile during movement of patient. Also great vet equipment for post-op recovery and transport to cage or kennel area post surgery.
Each cradle is shaped and contoured to allow for maximum surgical exposure and maneuverability while on the surgery table while also offering great insulating properties. The Pawsitioner is ideal for hands-free radiographic positioning, including V-D, left or right lateral, V-D pelvis for OFA evaluation, rostral-caudal skull views and much more without re-positioning the patient for each radiograph. The cradle may also be used to hold patients for laparoscopy, CT, MRI, myelography and ultrasonography. Safe and easy way to transfer patient for intra-op or post-op radiographs.
High-density, contoured, easy to clean radiotransparent polyethylene, virtually indestructible. Set of five sizes including manual, wall hanger and 16 colour coded nylon straps for various positioning. Perfect for your vet clinic.
Login
Additional information
| | |
| --- | --- |
| size | Complete Set, Extra Small, Small, Medium, Large, Extra Large |