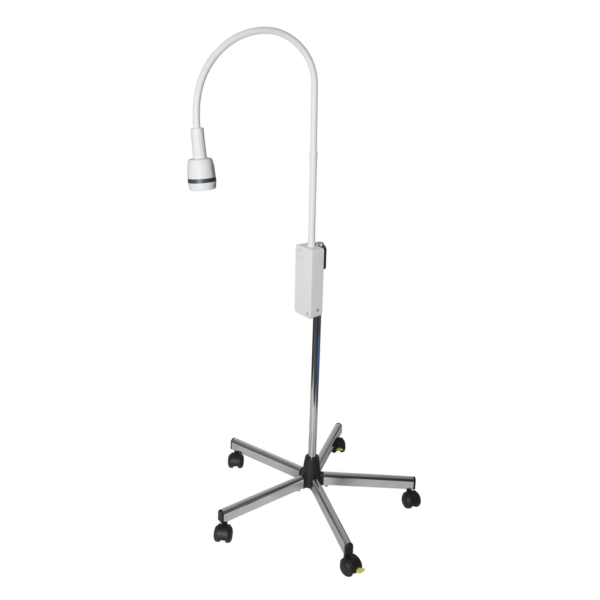 Login for Pricing
HEINE EL3 Exam Light with Wheels
Simply Bright. The EL3 LED provides bright, shadow-free illumination precisely at the point of interest.
There's LED. And there's LEDHQ. HEINE has set a new standard that maintains that only the best is good enough, from the selection of materials to processing, from light intensity to dimmability, and from thermal management to a color rendering index as high as possible. That's what we call LED in HEINE Quality – or LEDHQ.
Shadow-Free Illumination. The compact illumination head (Ø approx. 60mm) allows convenient, precise positioning, particularly in difficult application situations. Optimal positioning eliminates unwanted shadows in the illuminated field.
5 Year Guarantee. HEINE makes no compromises in
manufacturing high-quality medical instruments. Our
commitment to vertical integration in manufacturing
means we control all aspects of our instrument quality.
Login