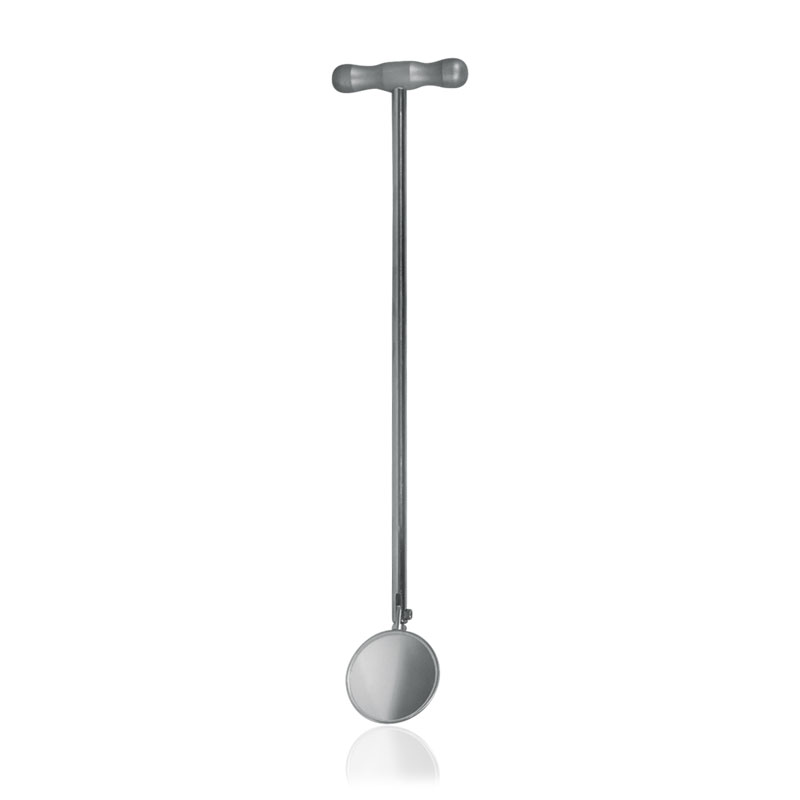 Login for Pricing
Equine Dental Mirror
These mirrors are strong enough to keep the tongue/cheek away and large enough to evaluate teeth. Long handle helps visualization of the equine dental arcade. Made of German grade stainless steel to prevent rusting. 
– Extra Large mirror
– T-handle
– Adjustable angle: 25o to 30o. (Length: 350mm, Ø: 50mm)
Tip: keep mirror in warm water or spray with alcohol to prevent fogging.
Login