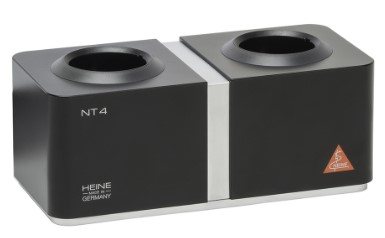 Login for Pricing
HEINE® NT4 Charger
Innovative, compact design. Practical and space-saving.
Two independent charging wells. Complete functionality for one or two handles
at a time.
Automatic charging. Independent of the state of charge of the rechargeable battery.
Guarantees extended battery life.
Cannot be overcharged. Charger switches off automatically when the battery is fully
charged.
Charge status indicator. Light pulses from the charging well to confirm the charging
mode. Continuous light indicates that the charging process has been completed.
Login