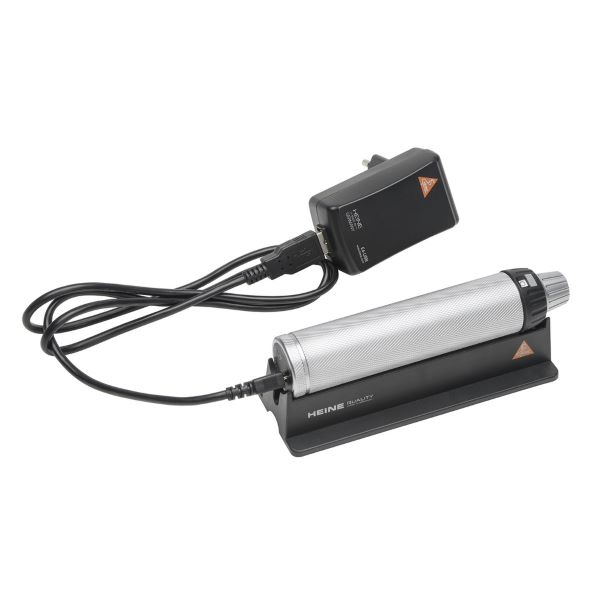 Login for Pricing
HEINE®Beta 4 USB Rechargeable Handle
High-quality metal construction for strength and durability.
Exclusive automatic connector with locking design. No metal-on-metal friction
which can wear out over time, for a secure fit for the lifetime of your instruments.
Familiar brightness control: Rheostat for continuous brightness control with power
level indicator.
Li-ion technology: no "memory effect".
Quick charge: The indicator on the handle blinks green during the charging process and shines permanently green as soon as it is fully charged.
The slightly knurled finish of the handle provides a non-slip grip but is easy to clean and
disinfect.
Includes:
Rechargeable handle complete with Li-ion rechargeable battery
BETA4 USB bottom insert
USB cord with medical-approved plug-in power supply
Handle rest
Login