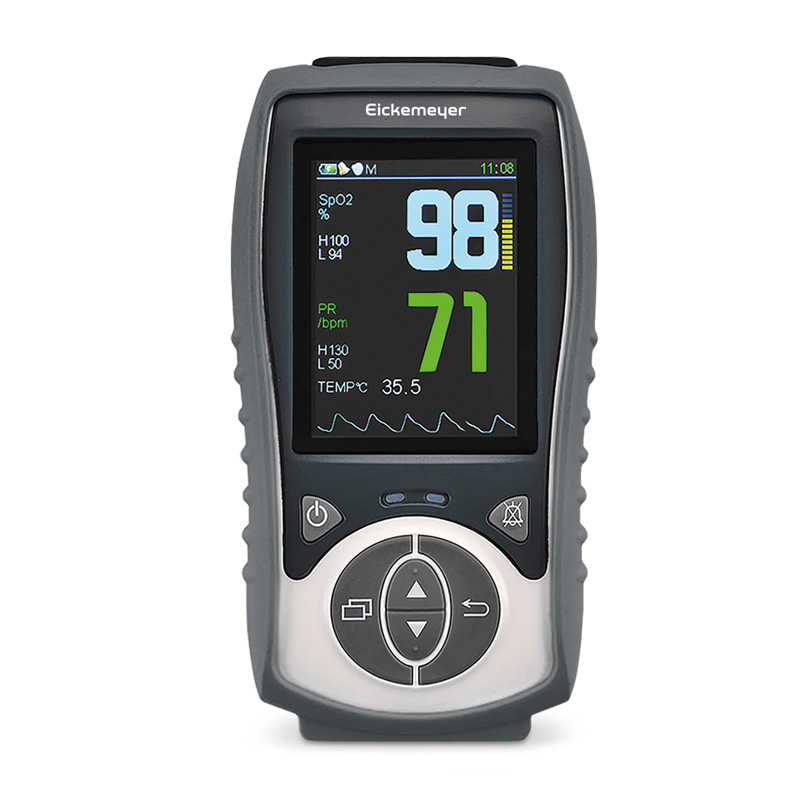 Login for Pricing
LifeVet PT Pulse Oximeter with Temperature Probe
The portable LifeVet PT can measure and display the functional oxygen saturation of arterial haemoglobin (SpO2), pulse rate and body temperature in real time in small animals and horses. All parameters can be easily read on the large LCD pulse oximeter display. No calibration necessary. Test results stored for up to 360 hours.
To watch this product in action Click Here!
Technical Specifications
-Oxygen level saturation display from 35 to 100 %
-Pulse rate display from 25 to 400 beats per minute (bpm)
-Body temperature display from 18 to 45 °C
-Alarm limits (optical and acoustic) individually adjustable
-LCD color display with battery level indicator, 2.8″ screen
-Dimensions (cm) H 14.2 x W 7.8 x D 2.8
-Weight: 250 g (device only)
Pulse oximeter accessories includes: SpO2 sensor with two sensor clips (large and small), temperature probe, universal charger, USB cable, Li-Ion battery, protective silicone case and holder for tabletop use. This item is covered buy a 1 year warranty, and  a 90 day warranty on all attachments.
Login