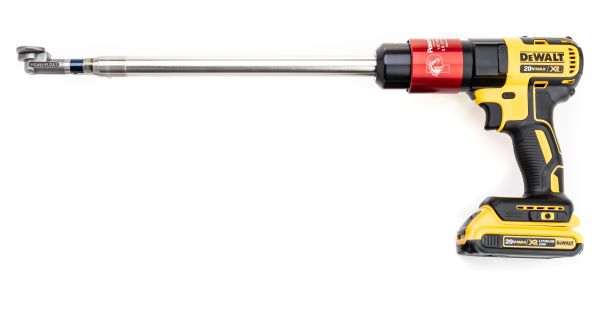 Login for Pricing
PowerFloat Cordless Ultralite Basic Kit #1
A variable speed brushless 20V Dewalt® lithium ion motor weighing in at just 3.2 lbs. The UltraLite PowerFloat is equipped with a proprietary socket that accepts & releases all compatible Quick Connect attachments in just seconds.
The UltraLite Cordless Quick Connect model operates at up to a maximum of 3250 rpm in the Up and Down positions. Designed to reduce shoulder and elbow discomfort from long, intense sessions of equine dentistry.
All UltraLite models come standard with two 20V batteries and a 1-hour quick charger.
These kits are designed for veterinarians that require dependable performance today, with the flexibility to add specialized attachments later, as needed. Float dental procedures with ease and unparalleled precision.
Check out our Blog, PowerFloat – equine dentistry product
Login