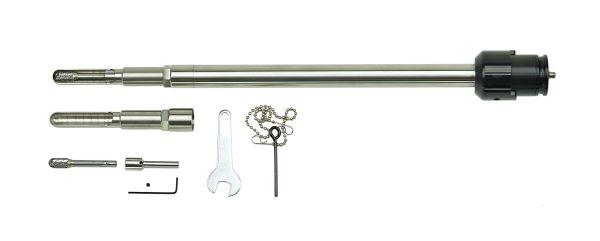 Login for Pricing
PowerFloat Long Rotary Attachment – Pony
The PowerFloat Long Rotary attachment is a 13″ straight shaft that comes with a guarded 3/8″ burr.
The shaft quickly connects in the "up" or "down" positions and allows floating access to all areas of the cheek teeth.
Useful for dental work in Minies and Donkeys.
Compatible with the upper and lower 11 burrs set.
Check out our Blog, PowerFloat – equine dentistry product
Login