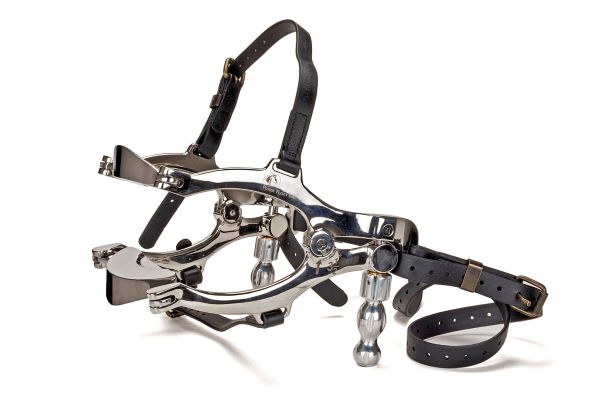 Login for Pricing
PowerFloat Screw Type Speculum
The PowerFloat Screw Type speculum is a heavy-duty speculum that has two threaded tightening knobs which allows a smooth and easy opening of the wide incisor bite plates.
The speculum can be positioned bi-directionally.
The arrow indicator on the side arm pivot shows when the ideal optimum opening for most horses is reached.
A poll strap loop is included for emergency removal if required.
Check out our Blog, PowerFloat – equine dentistry product
Login