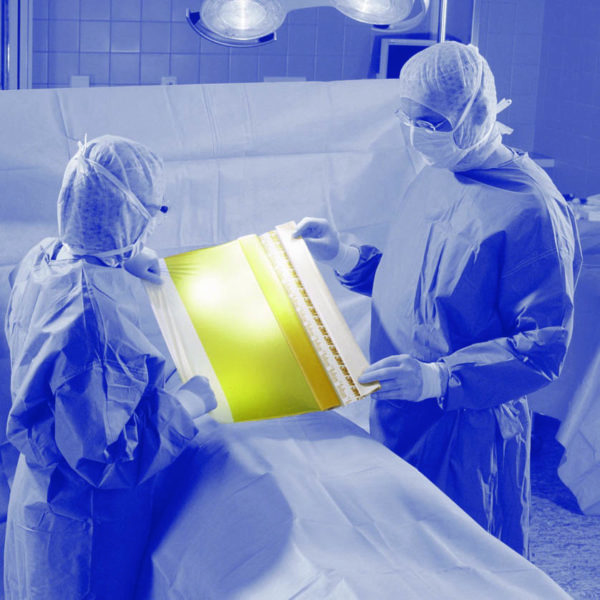 Login for Pricing
3M ™ Ioban ™ Incision Drapes
A sterile operating field during surgery – less wound infection post-operatively
Ioban ™ incision drapes
The Ioban ™ antimicrobial incision drapes are designed to reduce the risk of post-operative wound infections. They are applied to the patient's skin at the incision site in order to create a sterile operating field and to develop an antimicrobial effect during the surgical procedure. Ioban ™ is an iodophor-impregnated, adhesive incision film that forms a barrier and has an antimicrobial spectrum of activity on the patient's skin flora.
Strong adhesion and antimicrobial effect
3M ™ Ioban ™ 2 Antimicrobial Incision Sheets adhere reliably to the skin, reducing the risk of the sheet peeling off. Lifting the foil off could lead to a six-fold increase in postoperative wound infections. The adhesive impregnated with iodophor in an Ioban ™ incision film offers a broad, continuously effective spectrum of antimicrobial effects right up to the edges of the film and reduces the risk of wound contamination.
An efficient bacterial barrier
– Forms a barrier and reduces the risk of transferring bacteria into the surgical wound
– Ensures constant contact with the patient's skin – even when using rinsing fluids
– Offers a continuously broad spectrum of antimicrobial effects right up to the edge of the wound
– Securely adheres to the skin to prevent the film from loosening and the skin antiseptic from washing off
– Deformable film adapts to body contours and allows manipulation of the limbs
– Breathable and latex-free incision film
Login