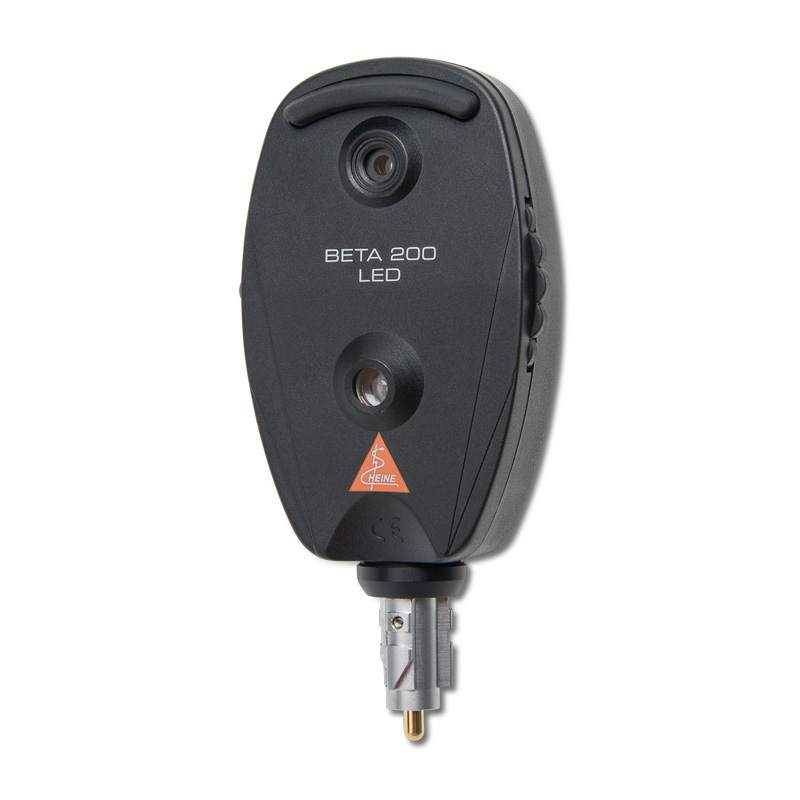 Login for Pricing
Heine® Beta 200 LED Ophthalmoscope Head
Exclusive dustproof design protects the precision optical components and ensures maintenance-free operation. The BETA 200 ophthalmoscopes are the only instruments with an aluminium frame system. Optical components are flush-mounted on a cast aluminum frame, eliminating misalignment and making the instrument shock-resistant. Maintenance-free for a lifetime.
Exclusive aspherical optical system (AOS).
There's LED. And there's LEDHQ. HEINE has set a new standard which maintains that only the best is good enough, from the selection of materials to processing, from light intensity to dimmability, and from thermal management to a colour rendering index as high as possible. That's what we call LED in HEINE Quality – or LEDHQ.
Special optical interface to precisely integrate the LED illumination with the optical system to ensure bright, homogeneous light during examinations.
The BETA 200 ophthalmoscope accommodates higher refractive errors with a 27 single lenses rekoss disc. + in 1 D steps: 1 – 10 15 20 40 D – in 1 D steps: 1 – 10 15 20 25 35 D
Patented, unique, stepless dimming from 3 % to 100 % with practical one-finger operation.
No stray light due to the recessed, multi-coated viewing window – eliminates distractions.
Precise one-hand control of the instrument. Ergonomic design offers flexibility while examining.
Suitable for large as well as small or undilated pupils.
Ergonomic design fits the orbita comfortably, and blocks out ambient light.
Login