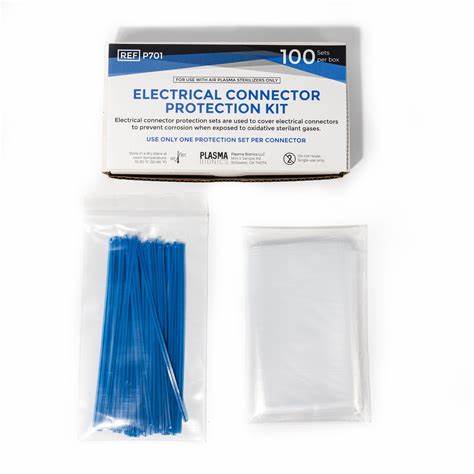 Login for Pricing
Plasma Electrical Connector Kit
Electrical Connector Protection Sets are used to cover instrument electrical connectors to prevent corrosion when exposed to oxidative sterilant gases during the Air Plasma Sterilization® process.
Consisting of a nonporous polyethylene bag and a plastic twist tie, Electrical Connector Protection Sets are an efficient and cost-effective solution to protect electrical connectors from potential damage. Many modern instruments with electrical connectors are composed of metals that are excellent electrical conductors but may be easily oxidized when exposed to some sterilant gases.
By simply covering the electrical connector prior to sterilization, the usable life of the instrument can be greatly extended.
Single-use only
100 sets per box
Login