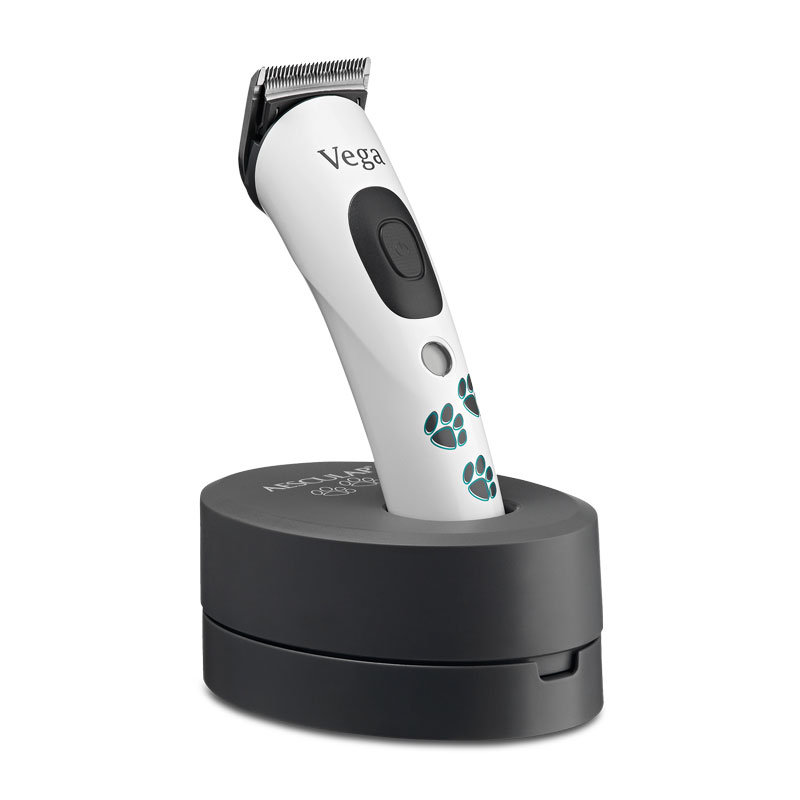 Login for Pricing
Aesculap VEGA Dog Clippers
Superior cordless clipping. Reduced noise and vibration, whilst delivering superior cordless clipping. Ideal for the abdominal, forelimbs and neck regions.
Features:
Blade cutting width: 40 mm
Adjustable blade cutting length: 0.5/ 1.5/ 2.5 mm
Battery life: Up to 50 min / 2-hour recharge time
Charging indicator
Weight: 250 g.
You might also like our ISIS Cat Clippers.
Login